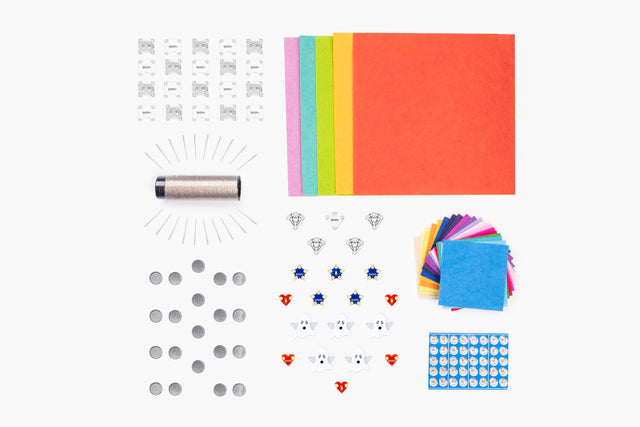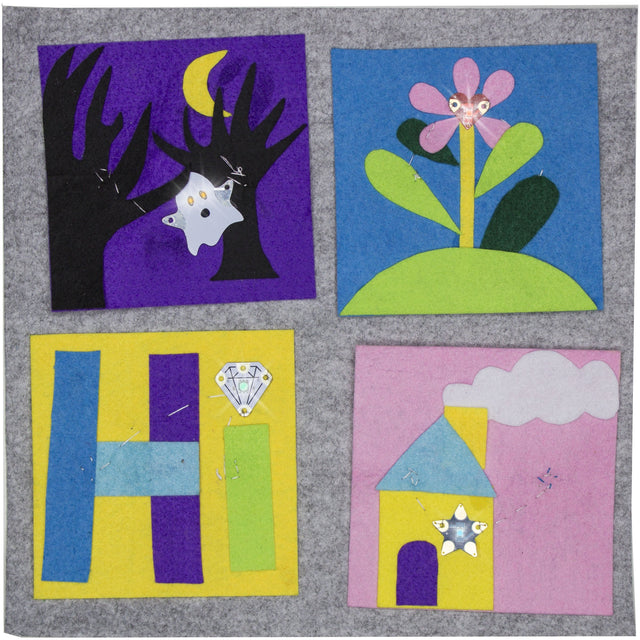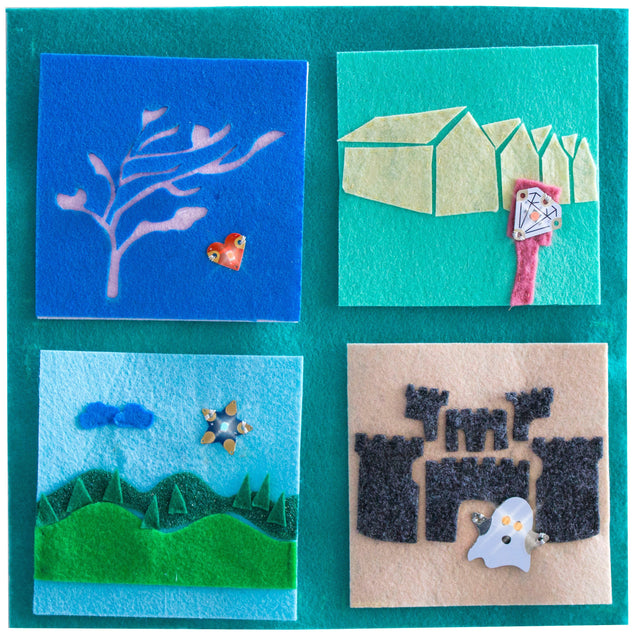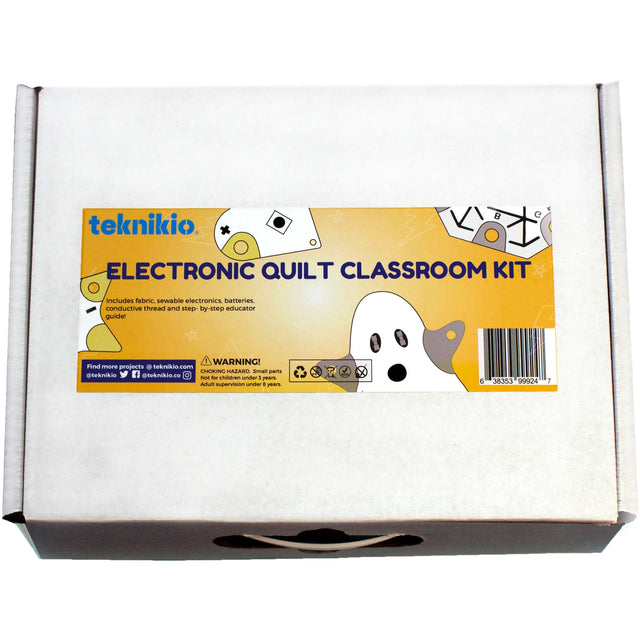 by Teknikio
Electronic Quilt Classroom Kit
Unleash your creativity with the Teknikio Electronic Quilt Classroom Kit! This kit allows you to design individual patches with soft circuitry, creating a unique and dynamic project. You can combine up to 20 patches for various perspectives and enhance your story with light effects. Start crafting your distinctive narrative today and watch your quilt come to life! This kit also aligns with NGSS Engineering Standards. 

Recommended Grades:​ 5 - 9

Number of Students: ​20
Hours of Curriculum: 3 - 6
Includes:
Curriculum for an electronic quilt project that can be broken down into multiple sessions.
Project Storage Box
Instructor guide with a detailed lesson plan and vocabulary guide
Collaborative and/or individualized project tips
Guiding questions and discussion topics
Lesson extensions for differentiation
Adaptable for classroom/makerspace instruction or self-directed learning
Materials Included:
20 Coincell Batteries

20 Batteryboards

5 Star LEDboards

5 Heart LEDboards

5 Ghost LEDboards

5 Diamond RGB LEDboards

20 Sewing Needles

40 Pairs of Snaps

20 Small Felt Swatches

5 Large Felt Swatches

Conductive Thread

8 Spools of Colorful Regular Thread
Shipping Policy
Orders usually ship within 1-2 business days. Our preferred carrier is UPS, but we also use USPS for smaller orders. Free standard shipping is available on all orders exceeding $50 within the continental U.S. Most orders arrive within 5-7 business days.
Return Policy
You can return your unopened products within 14 days of receiving it. Exchanges can be made for damaged goods. Please contact us with your order number and reason for your return/exchange.