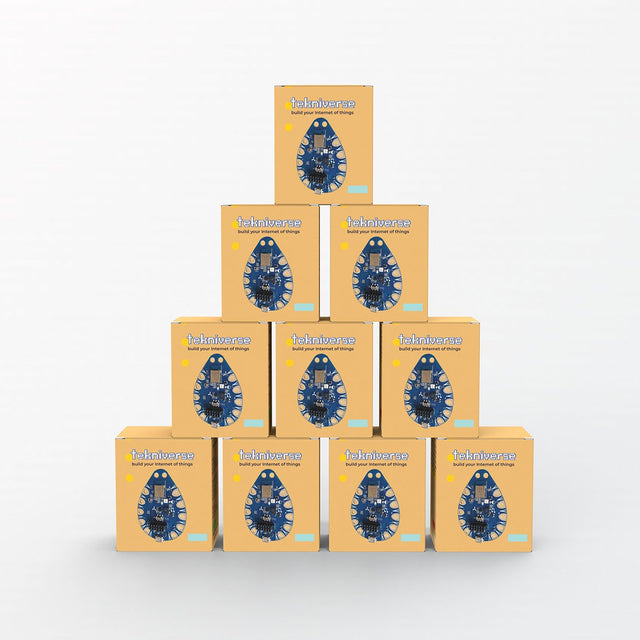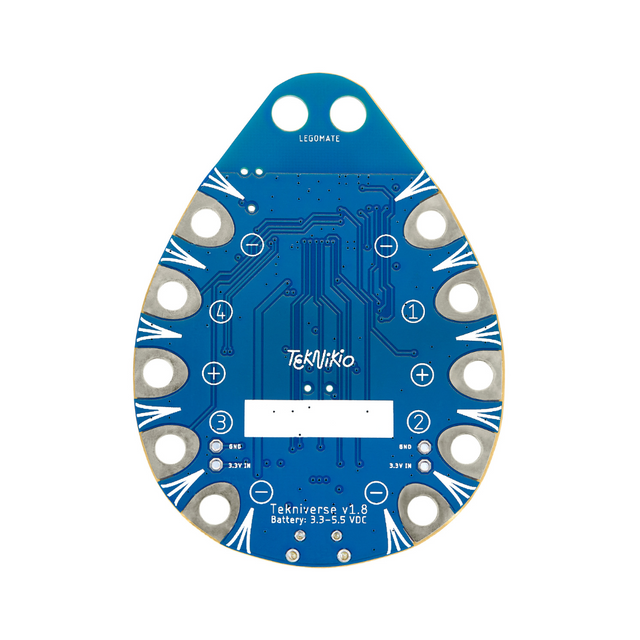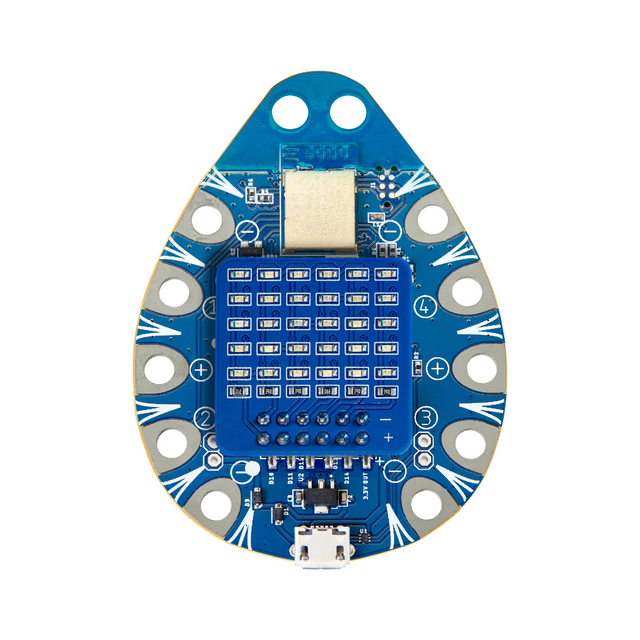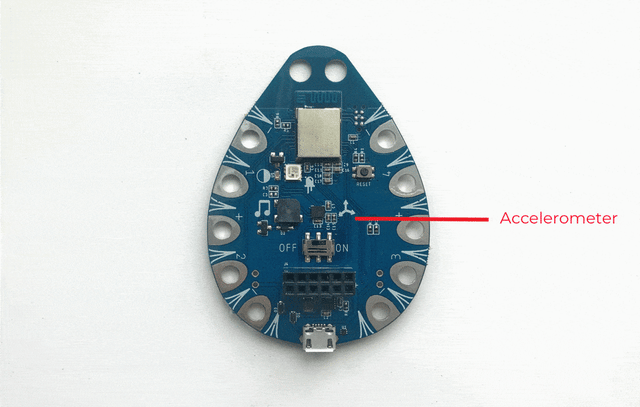 by Teknikio
[10 pack] Bluebird Wireless Microcontroller + LED Matrix
The Bluebird V1.8 Wireless Microcontroller from Teknikio has endless possibilities for your students. Each device features a Bluetooth Radio, I/O Pads, Light Sensor, Accelerometer, Neopixel LED, and Speakers. Our Tekniverse IoT platform allows students to build connected devices effortlessly. Spark genius with Teknikio!
What's included in the Bluebird V1.8 Wireless Circuit Board?
NRF52840 Module with Bluetooth low energy 

Four Input/Output Pads and 10 breakout pins
Light Sensor
Accelerometer 
Neopixel LED
Speaker

Easily program your wireless Bluebird:
Online Control Center and Code Builder: Visit 

https://tekniverse.teknikio.com/tools/control-center

 to program your Bluebird using custom visual coding and data analysis tools. 
iPad and Mac Compatibility: For Apple users, access our custom coding software on the App Store, making programming a breeze.
Circuit Python and Arduino IDE: For those familiar with Circuit Python and Arduino, Bluebird can be easily programmed using these versatile platforms. Check out our comprehensive guides to get started!
Shipping Policy
Orders usually ship within 1-2 business days. Our preferred carrier is UPS, but we also use USPS for smaller orders. Free standard shipping is available on all orders exceeding $50 within the continental U.S. Most orders arrive within 5-7 business days.
Return Policy
You can return your unopened products within 14 days of receiving it. Exchanges can be made for damaged goods. Please contact us with your order number and reason for your return/exchange.