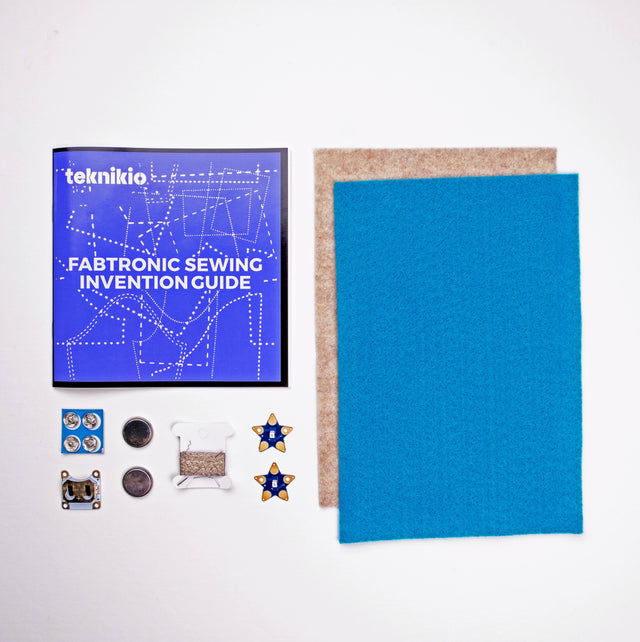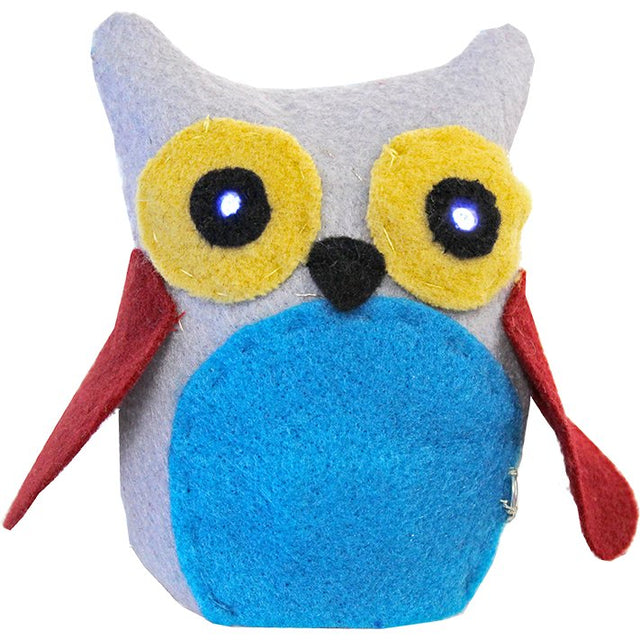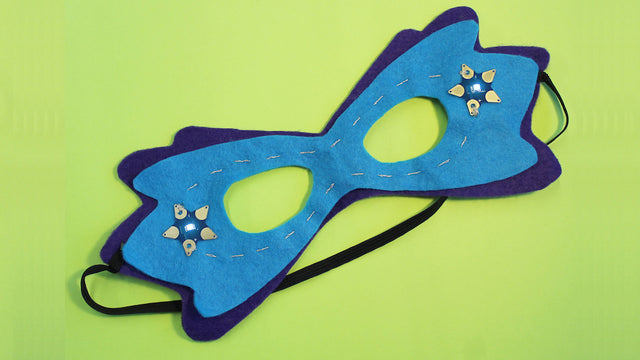 by Teknikio
Fabtronic E-Textiles Sewing Kit
Learn how to sew circuitry with the Fabtronic Sewing Kit by Teknikio. Explore the possibilities of electronics in fashion and create dynamic wearables of your own. This kit contains custom reusable parts, so the possibilities are endless. Discover the world of e-textiles and wearables today. Kit guidebook includes instruction on how to sew a plush owl with light up eyes and a superhero mask. All parts are reusable and can be transferred from one project to the next. This is just the beginning!
Each set includes: 
2 coin-cell batteries 
1 Teknikio battery board
2 Teknikio blue star LEDboards
1 felt pack
1 spool of conductive thread
4 fabric snaps
1 sewing needle 
Shipping Policy
Orders usually ship within 1-2 business days. Our preferred carrier is UPS, but we also use USPS for smaller orders. Free standard shipping is available on all orders exceeding $50 within the continental U.S. Most orders arrive within 5-7 business days.
Return Policy
You can return your unopened products within 14 days of receiving it. Exchanges can be made for damaged goods. Please contact us with your order number and reason for your return/exchange.