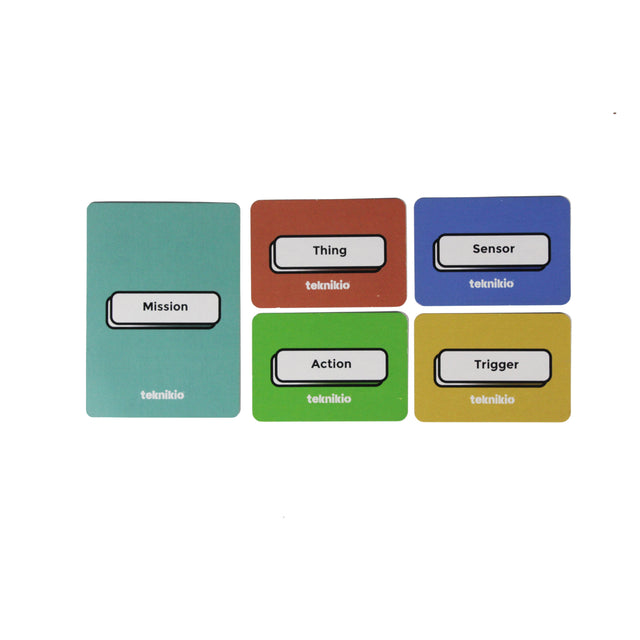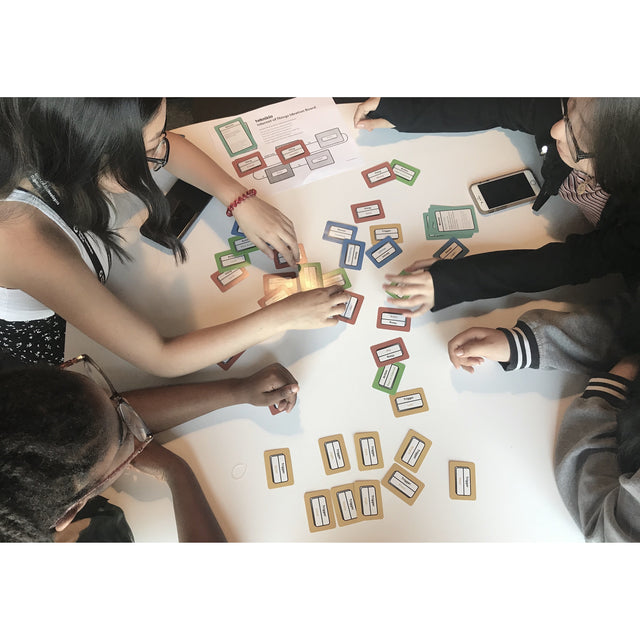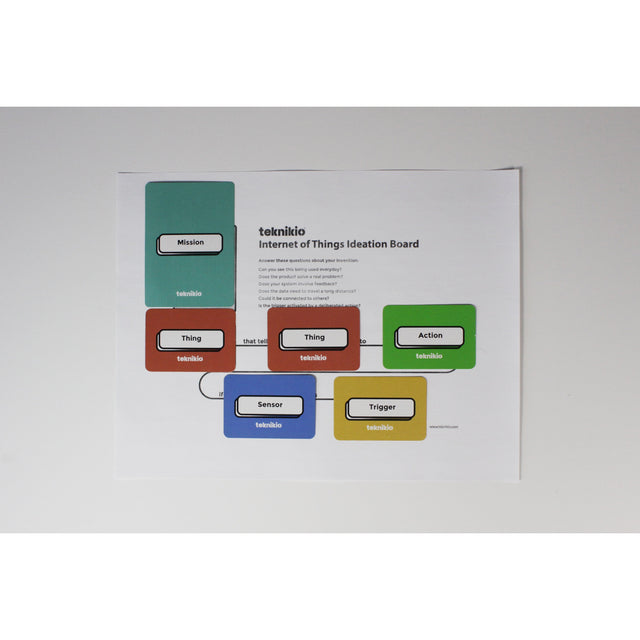 This fun game will help you design and enter with an "IoT mindset."
Due to popular demand, we're selling the decks from our first batch "at cost" as we build out the next version!
Deck contains:
- 5 mission cards
- 10 action cards
- 11 trigger cards
- 18 thing cards
- 9 sensor cards

Gameplay (recommended 3-5 students working together):
1. Choose a mission card.
2. Fill in the blanks in the sentence below to design a system for the mission by choosing a card from the stack, or write in your own!
3. Answer the questions above the sentence to better understand the impact and potential of your system.


Note: This product is a first-generation version of our ideation card game. It includes all cards in unbranded packaging, with a downloadable and printable game boards. Future versions of the game may include additional cards, support for other languages, a physical game board, and/or custom packaging. 

Download the game board here. 
Shipping Policy
Orders usually ship within 1-2 business days. Our preferred carrier is UPS, but we also use USPS for smaller orders. Free standard shipping is available on all orders exceeding $50 within the continental U.S. Most orders arrive within 5-7 business days.
Return Policy
You can return your unopened products within 14 days of receiving it. Exchanges can be made for damaged goods. Please contact us with your order number and reason for your return/exchange.