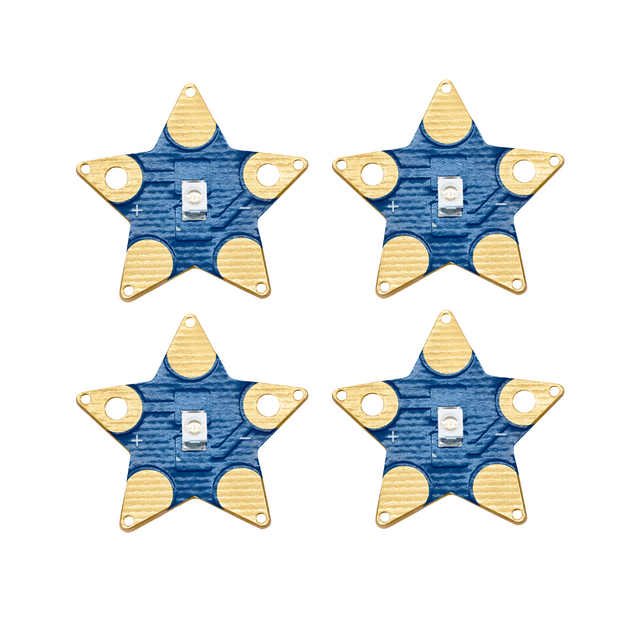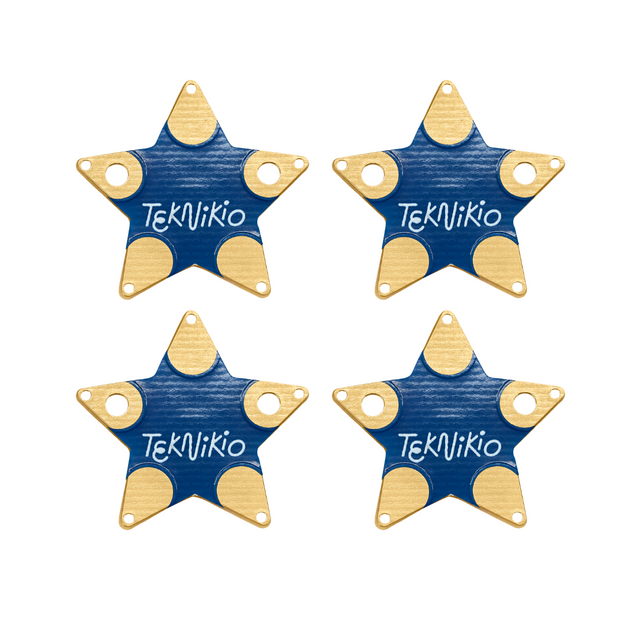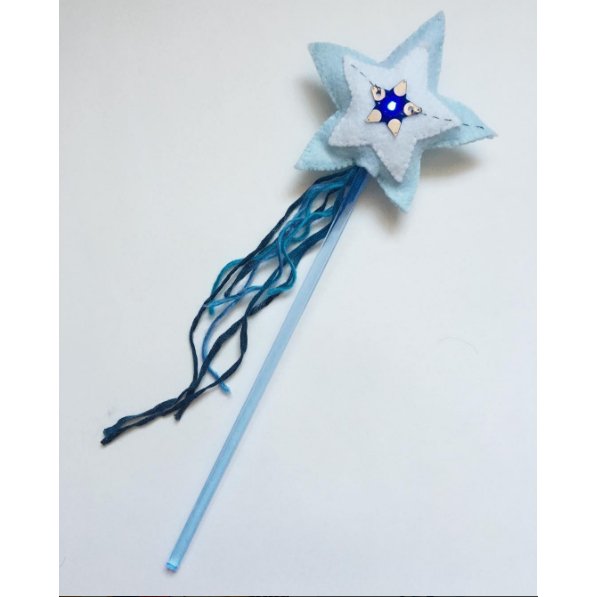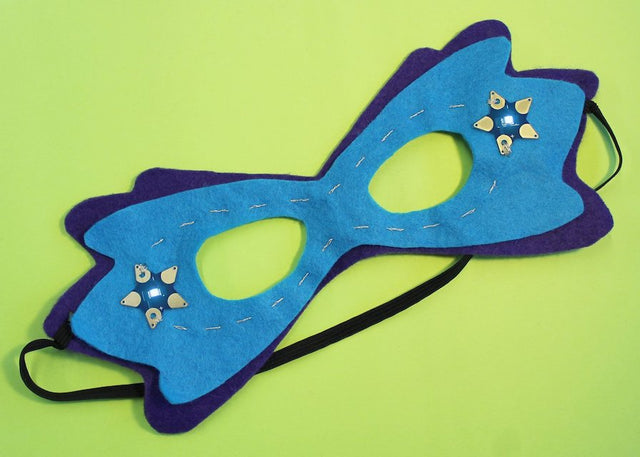 by Teknikio
[4 pack] Teknikio Blue Star LEDboard v1.0
Starry starry LEDs! These blue star-shaped sewable boards with gold tips have a blue LED in the middle that lights up when you connect 3V across the + and - pads. Use with a CR2032 battery and the Teknikio battery holder or another 3V power source. Can be used with a higher voltage with a resistor, forward voltage is 30 mA and forward pulse voltage is 150 mA. 
Available in packs of 4 or 25.
Shipping Policy
Orders usually ship within 1-2 business days. Our preferred carrier is UPS, but we also use USPS for smaller orders. Free standard shipping is available on all orders exceeding $50 within the continental U.S. Most orders arrive within 5-7 business days.
Return Policy
You can return your unopened products within 14 days of receiving it. Exchanges can be made for damaged goods. Please contact us with your order number and reason for your return/exchange.