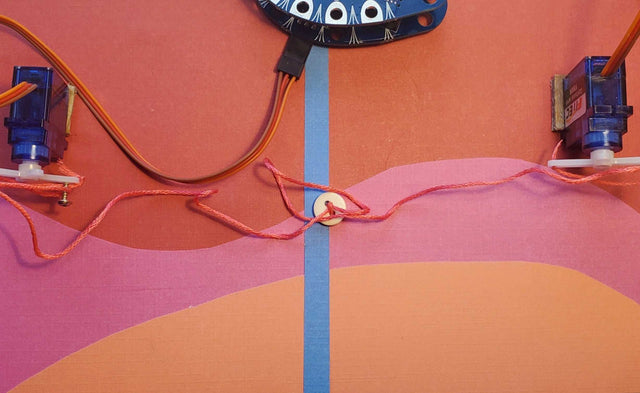 by Teknikio
Continuous Rotation Micro Servo + Wheel
Introduce motion into your Tekniverse projects with the FEETECH FS90R Continuous Rotation Micro Servo + Wheel! This versatile Micro Servo works with both 5V and 3.3V signals, making it perfect for use with Tekniverse Bluebird, Arduino, micro:bit, and other low-power microcontrollers. Capable of rotating 360 degrees continuously in either direction, this lightweight servo is perfect for smaller projects. Plus, it comes with a wheel and 5 motor shaft attachments for convenient and easy attachment to a variety of materials!
Shipping Policy
Orders usually ship within 1-2 business days. Our preferred carrier is UPS, but we also use USPS for smaller orders. Free standard shipping is available on all orders exceeding $50 within the continental U.S. Most orders arrive within 5-7 business days.
Return Policy
You can return your unopened products within 14 days of receiving it. Exchanges can be made for damaged goods. Please contact us with your order number and reason for your return/exchange.